ITC full form is Indian Tobacco Company limited.
ITC Royal Bengal is a luxury collection hotel, Located in the heart of city of Kolkata.
About ITC
ITC (Indian Tobacco Company limited) Established in 1910 as the Imperial Tobacco Company of India Limited, the company was renamed as the India Tobacco Company Limited in 1970 and later to I.T.C. Limited in 1974. The company now stands renamed ITC Limited.
ITC Limited is an Indian conglomerate company headquartered in Kolkata. ITC has a diversified presence across industries such as FMCG, hotels, software, packaging, paperboards, specialty papers and agribusiness. The company has 13 businesses in 5 segments. It exports its in 90 countries. Its products are available in 6 million retail outlets.
About ITC ROYAL BENGAL HOTEL
ITC Royal Bengal is a 5-star luxury hotel in Kolkata, India. Located along the Eastern Metropolitan Bypass, it is the 14th luxury hotel of ITC Hotels. Built on an area of 4.16 lakh square feet, the construction cost of this hotel is ₹1400 crore. The ITC Royal Bengal has a 61,000 sq. ft. grand banquette, and 16,400 sq. ft. pillarless banquette. The hotel was opened in June 2019.
Details and design of ITC Royal Bengal
The hotel is an exquisite ode to Bengal's timeless architecture and design. It celebrates distinctive architectural elements and nuances visible in many iconic buildings of Kolkata and the region. Clusters of ionic pillars, small pediments, arches, blind arcades, colonnades and terraces distribute the building's enormous mass to graceful proportions. The interior décor, art and artefacts celebrate the past and present of bountiful Bengal.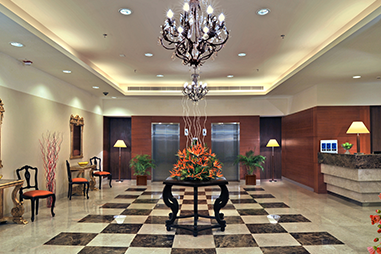 Bengal has been the melting pot of cultures from across India & overseas and offers a wealth of cuisines. The hotel celebrates the culinary heritage of the region while also offering delectable global cuisines to gourmet connoisseurs. From celebrating the exuberance of the variety of cuisines from the bazaars of Kolkata to menus adapted from the ancient philosophies of Ayurveda, a truly extraordinary culinary journey awaits.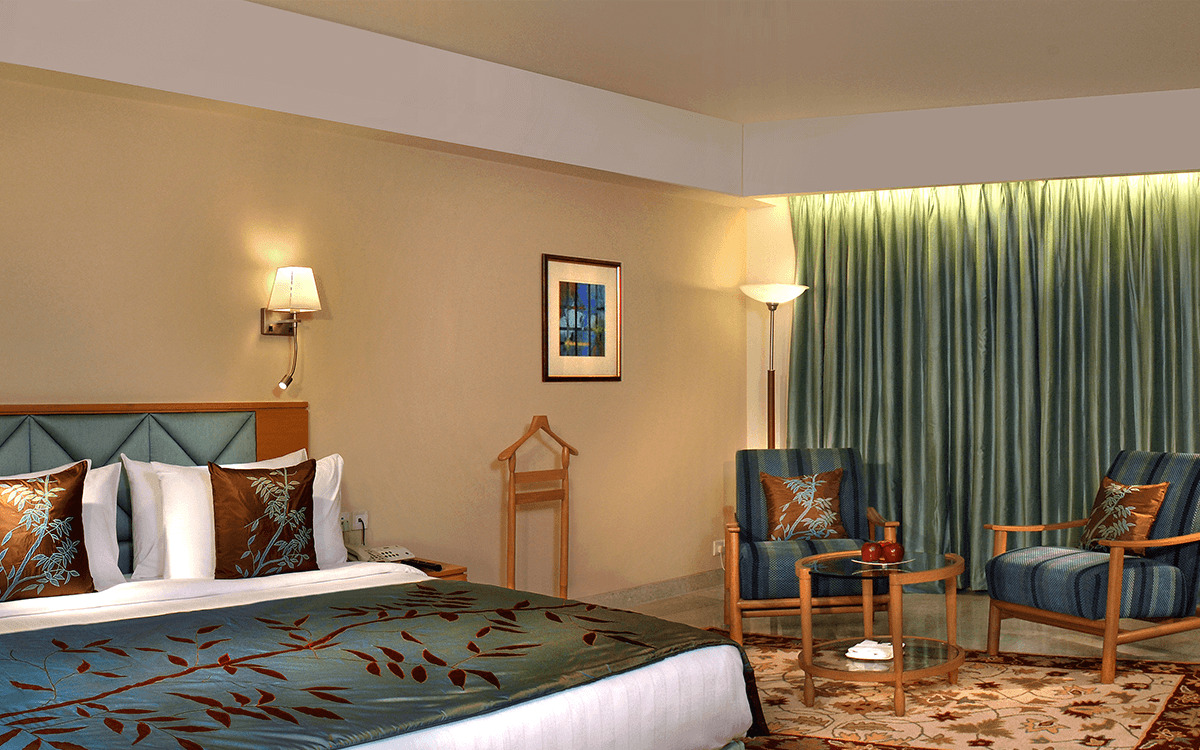 This is a magnificent LEED platinum certified ITC Royal Bengal rises tall over the skyscape as an exemplar of refinement and luxury. An ode to the region's heritage, its 456 rooms and suites include 82 serviced apartments. Its 7 dining destinations offer a wide and eclectic selection of local and global gourmet. From corporate events at Kolkata's largest pillar-less banquet hall, to indulgences at luxury spa.